Whether you're moving offshore, into a great school zone, or just need a bigger place, you've got options – far more than just selling your family home.
What matters is ensuring you get the right advice and the best solution for your home and your family.
Before you rip into renos with your heart set on the best rent, put down your paintbrushes and give us a call. From a first look at your property, we set a rental price range and craft a detailed marketing plan. We'll provide tips to make your home more attractive, get great pictures and start sweet talking your place's selling points.
While you focus on the important task of packing, we've made it easy to pop through your paperwork. We get to work securing tenants – doing all the pre-qualifying, walk-throughs, vetting and recommendations. All you have to do is pick one you're happy with.
We take it from there too – setting expectations and a schedule for maintenance inspections for them – and setting up regular reports and payments for you.
Virtual video tours keep you on top of your property from anywhere in the world, and monthly and year end statements keep the tax man happy. We'll also smooth the way if your tenants move on, or if you want to shift back or sell up… Easy!
So, relax. You own your home, we own the headaches.
5 reasons you'll love working with us.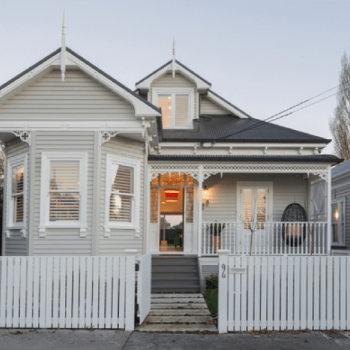 Lease control for greater security
Vacancies and downtime are generally considered a 'necessary evil' between tenancies when you own a rental. Not so with our lease control procedures, which offer security for owners and stability for tenants.
One of our executive homes in Remuera experienced no downtime in four years, despite multiple tenancies. The original tenants moved on, having bought their own home. We assisted with their lease break, which saw them covering the costs associated with the reletting and any downtime. We were able to get new tenants in quickly, so everybody won!
100% occupancy & secured income.
4 years uninterrupted rent.
Find out what your property's worth as a rental
When you've been in your own home for a while, it's easy to become quickly out of touch with the rental market. We're not though.
Whether you're a new owner, are still looking to buy, are gearing up to renovate to get a higher rent rate, or want to see if we can do better than what you've currently got, it's worth a phone call.
We make it super easy to switch or set up property management – but we're really in the business of expert advice, so don't just leave a call for when you're ready for a rental appraisal. Our friendly team are always up for a chat – wherever you are in the process.